CONFERENCE ROOMS AND DAY OFFICES—HOURLY, DAILY, OR INTERIM
All conference room and day office rentals include
Reliable, secure Wi-Fi and wired (T1) internet access,
Free coffee, tea and filtered water for all participants,
Access to commercial-grade office equipment (copy/scan/fax/shred) to keep you working productively,
Portable whiteboard/flipchart on request,
DVD player on request,
Projector or large display for presentations with available HDMI, VGA, Chromecast, or Wi-Fi connections.
Day offices all have a view of Historic Market Street, Centerway Square or Centennial Park.
Speakerphone or H.323-standard videoconference equipment available.
Top Quality Meetings™, including catering from Historic Market Street restaurants and overnight lodging, are available. Lodging options include the ideal choice for corporate travelers, Staybridge Suites Corning. For more information or to book cost effective combined meeting and lodging packages, click CHECK RATES-BOOK NOW or call +1 (607) 438-1123
CHECK RATESBOOK NOWMEETING SPACES FAQTOP QUALITY MEETINGS FAQ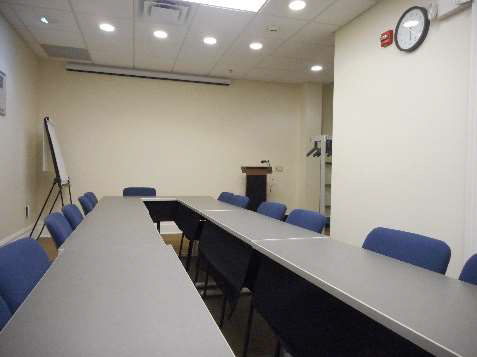 CATALYST
CATALYST has built-in LCD projector with audio and large screen,and can be configured as a classroom, boardroom, theatre or in training huddles. Furnished with comfortable Stylex® BOUNCE chairs, modular tables, and counters for refreshments and materials. Projector can display up to four screens at once—great for sales,strategic or web development sessions.
ENCLAVE
ENCLAVE is a formal boardroom, seating ten with room for more.Equipped with LCD TV and available H.323 videoconferencing system. Has available breakout rooms for huddles and negotiations.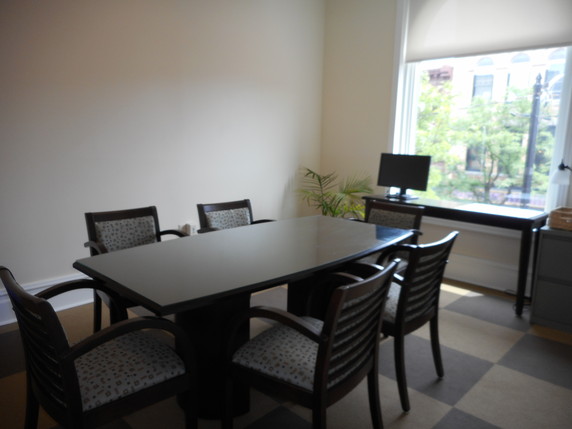 RAINMAKER
RAINMAKER can be configured as an office or meeting room for six. Furnished with large LED monitor and convenience printer. Ideal for contract signings,videoconferencing, strategy development, and consultation meetings.
OFFICE
An OFFICE can be ideal for small meetings and remote telepresence. Equipped with large LED monitor and convenience printer, with optional H.323 videoconferencing system available.
Hourly Rates
| Description | Capacity | Hourly Rate | Minimum Booking | Comments |
| --- | --- | --- | --- | --- |
| RainMaker Conference Room | 6 | $40 | 1 hour | Includes WiFi, large LCD monitor, convenience printer, view of historic district |
| Enclave Boardroom | 10 | $50 | 1 hour | Includes HDTV, corner-office view of historic district. |
| Catalyst Conference Room | 25 | $65 | 1 hour | Includes projector & screen |
| Catalyst Theatre | 30 | $65 | 1 hour | Includes projector & screen |
| Private Day Office | 3 | $40 | 1 hour | Includes large LCD monitor, large window with view of town square or historic district. |
| Flex Office | 2 | $35 | 1 hour | View of Centennial Park |
Half-Day and Full-Day Rates
| Description | Capacity | Half Day | Full Day | Comments |
| --- | --- | --- | --- | --- |
| RainMaker Conference Room | 6 | $145 | $240 | Includes WiFi, large LCD monitor, convenience printer, view of historic district. |
| Enclave Boardroom | 10 | $190 | $350 | Includes HDTV, corner-office view of historic district. |
| Catalyst Conference Room | 25 | $250 | $500 | Includes projector & screen |
| Catalyst Theatre | 30 | $250 | $500 | Includes projector & screen |